Articles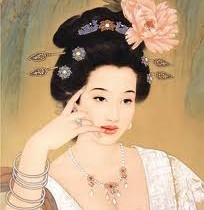 Dans Articles in English
By Philippe Sionneau Translated by Janel Sharma Article published in the June 2006 issue of Biocontact Why is a healthy diet with correct portions not always enough to maintain a healthy weight? Chinese medicine has some surprising answers that are sometimes contrary to Western thought… Obesity is becoming a true social phenomenon. In the United States, almost one in four adults is obese! In France, this epidemic is growing rapidly, especially among children. According to the 2003 ObEpi study, conducted by the Roche Institute of Obesity, in collaboration with INSERM, which surveyed almost 48 million French people, the number of individuals who...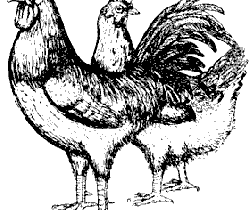 Dans Articles in English
By Philippe Sionneau Translated by Janel Sharma Chicken Meat Ji Rou 鸡肉 Flavors and nature Sweet and warm Channel Entry Spleen and stomach Functions Warms the center (Middle Burner) and boosts Qi Boosts essence, nourishes marrow, supplements the five organs (Zang) Indications Lack of appetite, diarrhea, edema, leucorrhea, metrorrhagia due to spleen Qi or Yang vacuity, weakness, asthenia, thinness or wasting, post-partum weakness, weakness due to old age, weakness during convalescence, hypogalactia due to a vacuity of the five organs, essence and marrow. Preparation Chicken can be roasted, grilled, steamed, boiled, or put in a soup. The first two methods of...
Dans Articles in English
By Philippe Sionneau Translated by Janel Sharma According to Chinese medicine, vitality, physical strength and physiological activity come from energy, which is called "Qi" in Chinese medicine. Fatigue, which is a lack of physical and/or psychological strength, is nothing but a lack of Qi. Even if the exhaustion of energy has different sources, Qi must be regenerated in every case in order to improve the condition. In the Chinese medical system, the production of Qi has two origins. The first is air (heavenly Qi), and the second is food (the Qi of earth). Air Qi is assimilated by the...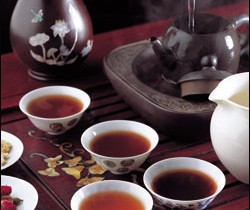 Dans Articles in English
By Philippe Sionneau Translated by Janel Sharma Tea is probably one of the most extraordinary beverages in the world. It is also the second most consumed beverage in the world, after water. Between black, green, white, semi-fermented, smoked, flavored and compressed, there are an estimated 3000 varieties of tea. But in fact, and without exception, they come from the same plant: Camelia Sinensis. Its origin is Chinese and not Indian, as is commonly believed. Much less toxic and better for your health than coffee, it is still necessary to know how to use it in order to avoid certain side effects....
Dans Articles in English
By Philippe Sionneau Translated by Janel Sharma How does Chinese dietary theory view food? Modern Western scientific dietary theory describes food with a quantitative approach, in terms of calories, proteins, carbohydrates, lipids, vitamins, minerals, trace elements, etc. Two thousand years ago, when Chinese dietary theory came into being, none of these ideas existed. So instead, they studied foods in a more qualitative manner and determined how these properties affected the body. These properties are their nature, flavor and channel entry (tropism), which we will present below. Nature The nature of a food represents the thermal effect generated in the body...
Dans Articles in English
By Philippe Sionneau Translated by Janel Sharma Introduction Constitution can be defined as the general state of the body before the onset of illness. This constitution, which depends on many different factors, will influence how the body defends itself against illness or how it allows imbalance to occur. It determines whether one is resistant to winter colds or contrarily, if one suffers from heart or kidney disease. Knowing one's constitution allows a person to discover their own strengths and weaknesses in order to assess risk for disease and also how to prevent it. Chinese medicine has developed a complete...
---